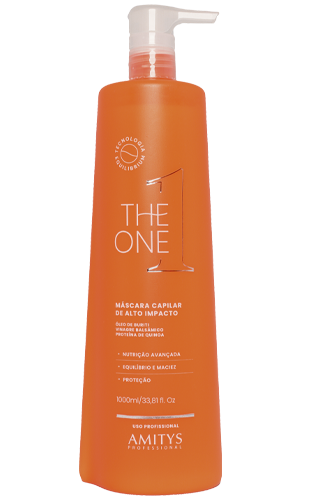 $64.99
The One High Impact Hair Mask 1L
The One Hair Mask  Equilibrium Technology that contains Buriti oil, Balsamic vinegar, and Quinoa protein. Ingredients rich in vitamin A and Beta-Carotene, key to supporting UV protection and improving elasticity  while maintaining hair balance, softness and moisture of each strand.
- Protects the membranes around hair cells to enhance cell longevity
- Promotes healthy hair growth
- Defends against free radicals to protect hair from sun damage and pollution
- Strengthens hair cells to reduce breakage and split ends and add natural shine
Equilibrium technology takes full advantage of the Buriti´s nutritional properties. This nutrient packed fruit contains a unique oil and its benefits can be enjoyed when you use our vegan Shampoo, Conditioner and Mask.
Sku:

/products/high-impact-hair-mask-1l

Categories:

all